After you have submitted the initial information either through your 360 Client Hub or through a Solution Partner Number Porting Form, you will start the number porting process that is detailed below.
After finishing the setup in step 3, the migration is automatic and immediate.
1. Accept Message on Behalf request in Facebook Business Manager
You will need to accept the Message on Behalf request of 360dialog. You must have admin access to the Business Manager to see and accept the request.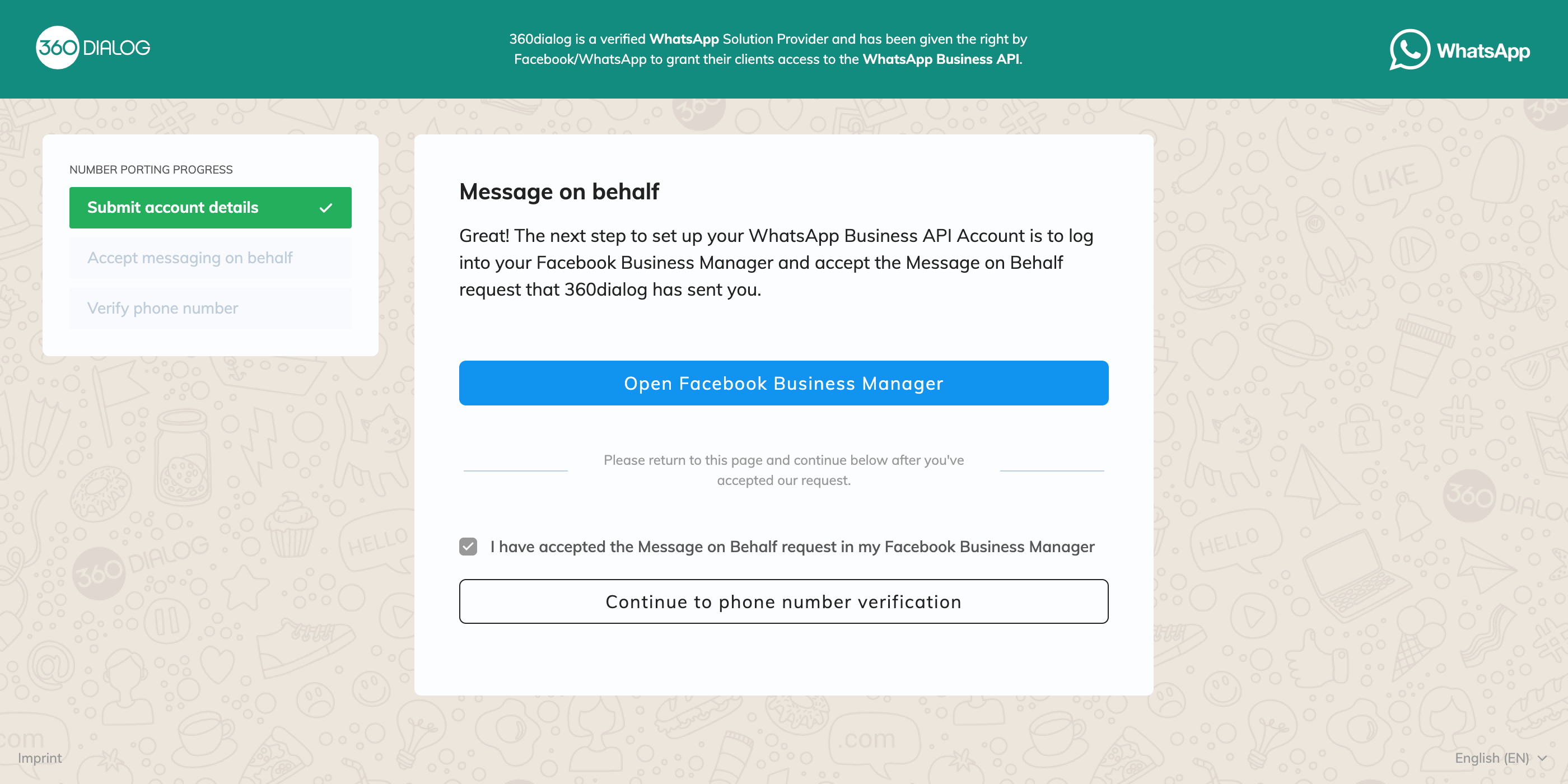 2. Number Registration
You must have access to the phone number to verify the ownership and receive a 6 Digit PIN Code per SMS or Voice Call.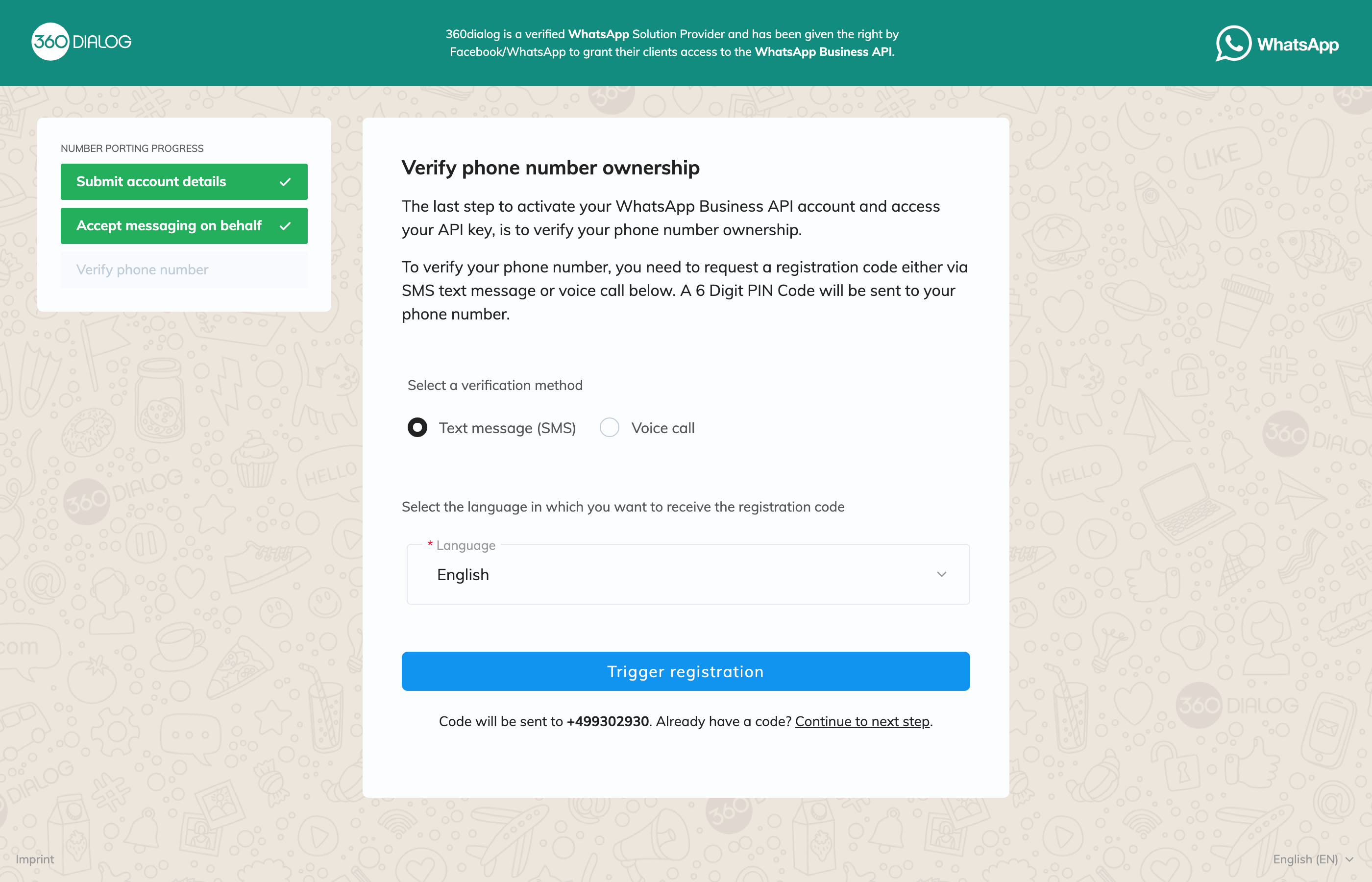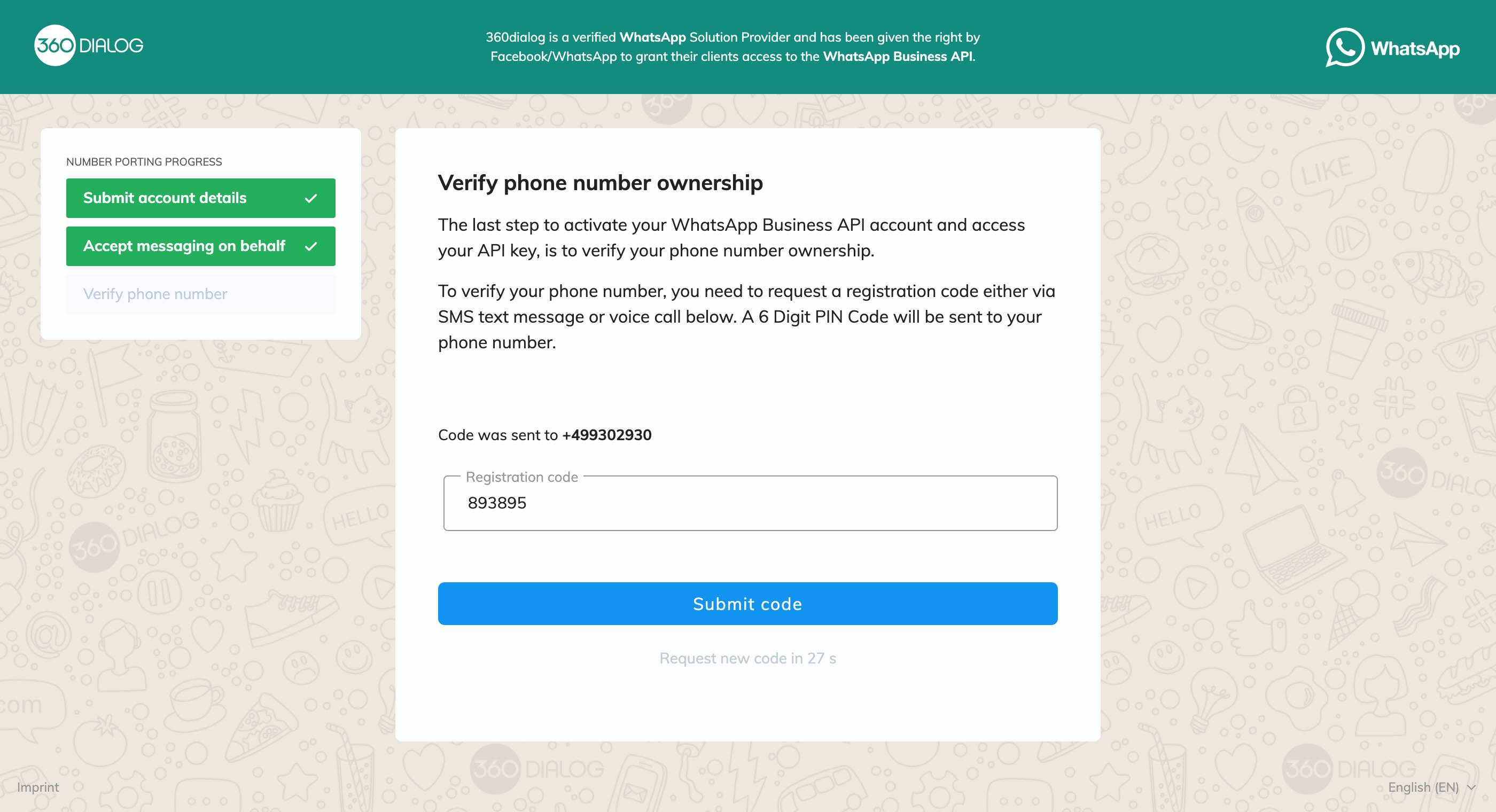 3. Wait for setup
You need to wait for the number to be set up. This step takes a few minutes, but right afterwards the API key generation will be possible.
4. Generate API key
After the phone number is migrated and set up, you will be able to generate the API key and send messages with the number migrated to Conversation24.
Please note the difference between:
Phone Number:

the number used in the account; the number which customers send messages to

WABA ID:

the ID of the WhatsApp Business API account

Facebook Business Manager ID:

the ID of the Facebook Business account that owns this number
In this process, the Phone Number is migrated from one WABA ID to another. The Facebook ID needs to be the same.
Click here to understand more about the Facebook and WhatsApp accounts and IDs.