Groups can be created only by the manager in the manager's environment.
To add a new group, you need to go to 'Users & Groups'(1) > Groups (2) > 'Add Group'(3)

Once you click on the 'Add Group' button, you will be able to set the name of the group and add the existing users to it by ticking on their names.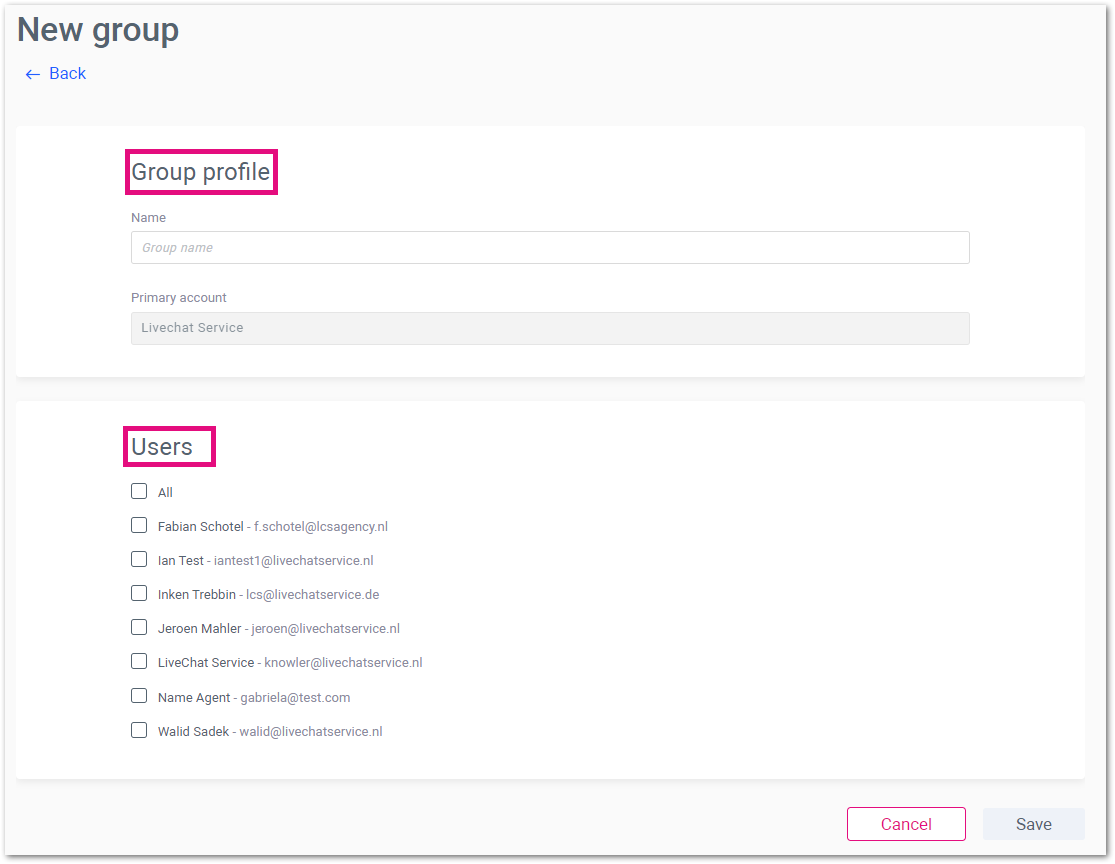 Do not forget to click on the 'Save' button at the end, so that the group can be successfully created.