It is important to set up your notifications in the chat so that you do not miss any incoming chat or a new message from the customer. This way you will be able to do additional tasks on the computer without worrying a chat will be missed or a customer will be kept waiting for too long.
To make sure you know when a new chat or a new message comes, you need to change the notification settings from the account menu. You can find the account menu on the top right corner where your account photo is.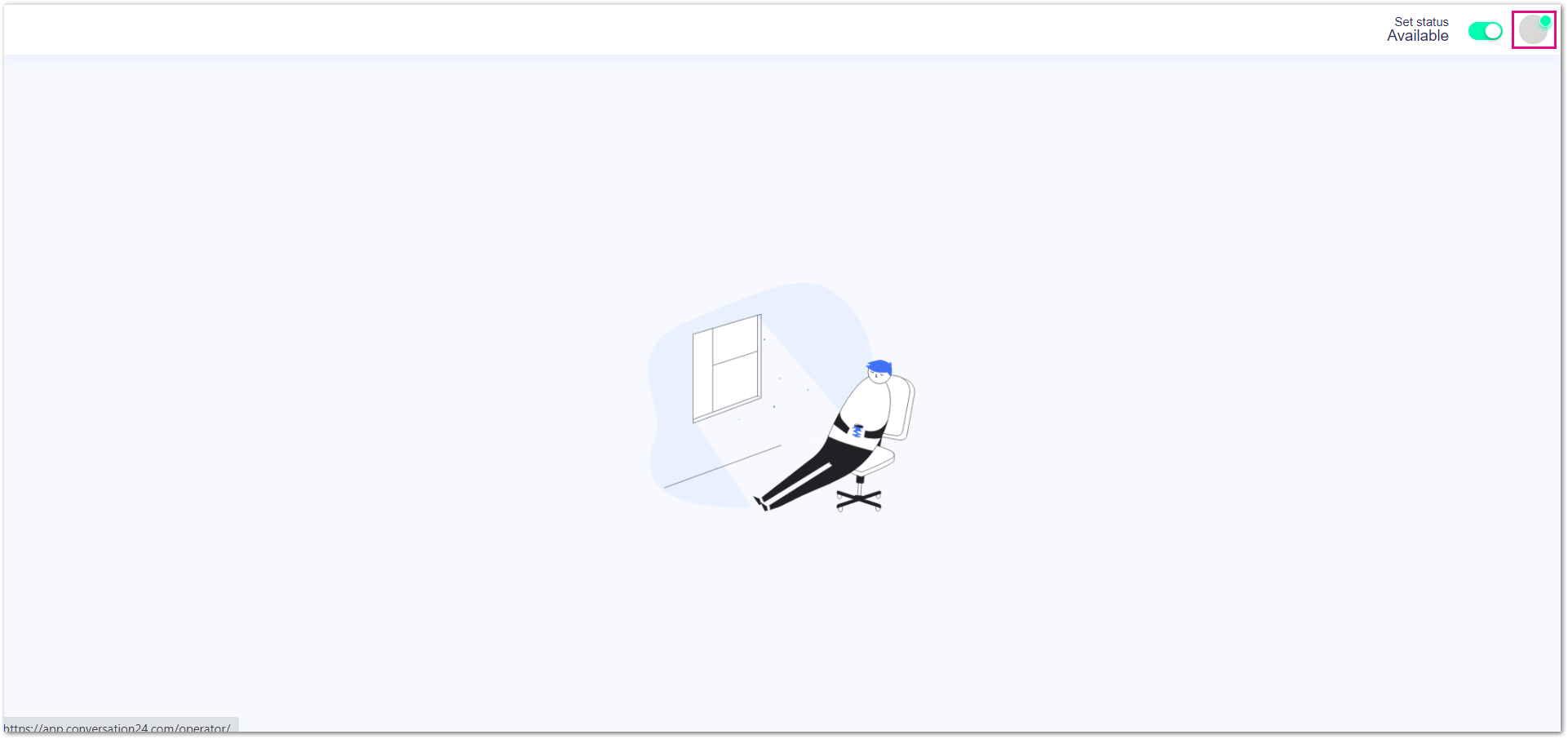 When you click there, you will be able to see the available options. The first two toggles you see there are for your notification settings.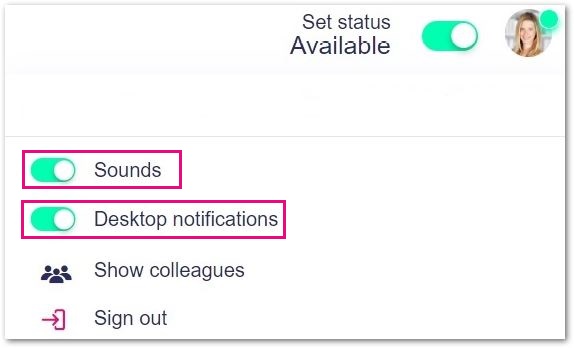 When you turn the 'Sounds' notification on, once you receive a new chat or a message, you will be able to hear a punctual sound.
When the 'Desktop notifications' is switched on, the software will ask you to test the notifications first, so you need to click on the "Test Notification" button on the popup that will appear.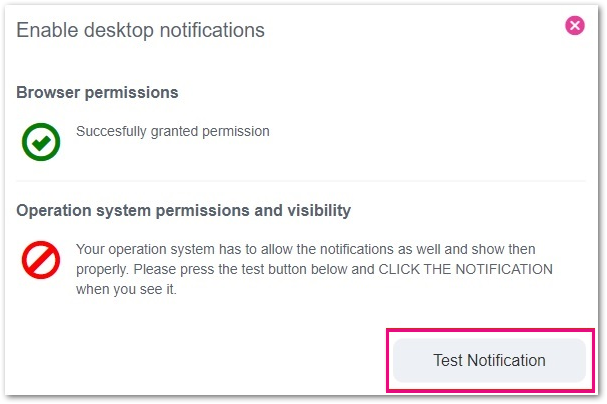 To successfully test and enable the notifications, you need to click on the desktop notification that will appear on the bottom right corner of your screen.

If you miss that, you can click on the 'Try again' button on the same popup that will still be there on the screen.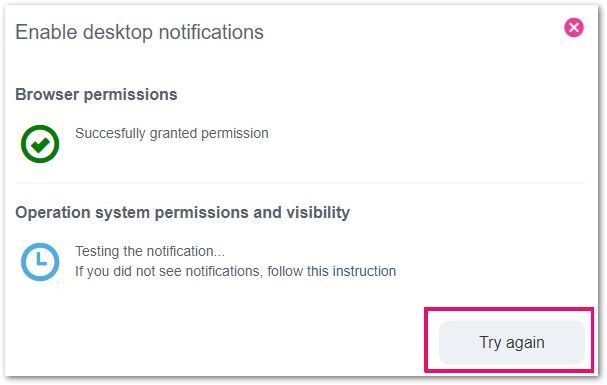 Once you successfully click on the testing notification, all permissions will be granted and the Desktop Notifications will be on.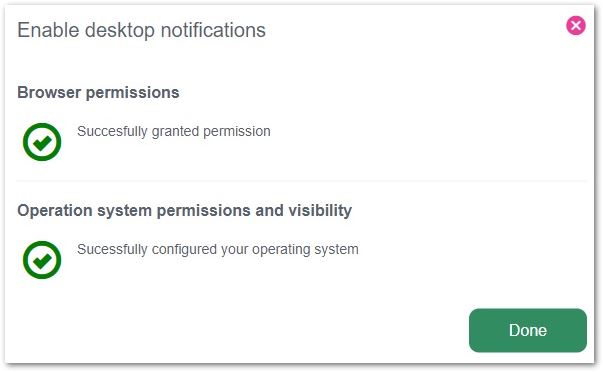 Then you can click on the 'Done' button and you're good to go. Now, as soon as a new chat comes or there is a new message from a customer and you are not there in the chat tab, you will hear a sound and you will see the browser notification on the right bottom of the screen.


Once you click on the notification, it will lead you straight to the chat so you can start helping the customer right away.
If you wish to change one of the notifications settings, you can go to the account menu and use the toggles for them.