A success code is a tag that defines the category of the chat, f.e.: sales, support, or general.
To install success codes, you need to go to the Campaigns tab -> Select the campaign you want to modify -> Go to the category 'Goals'.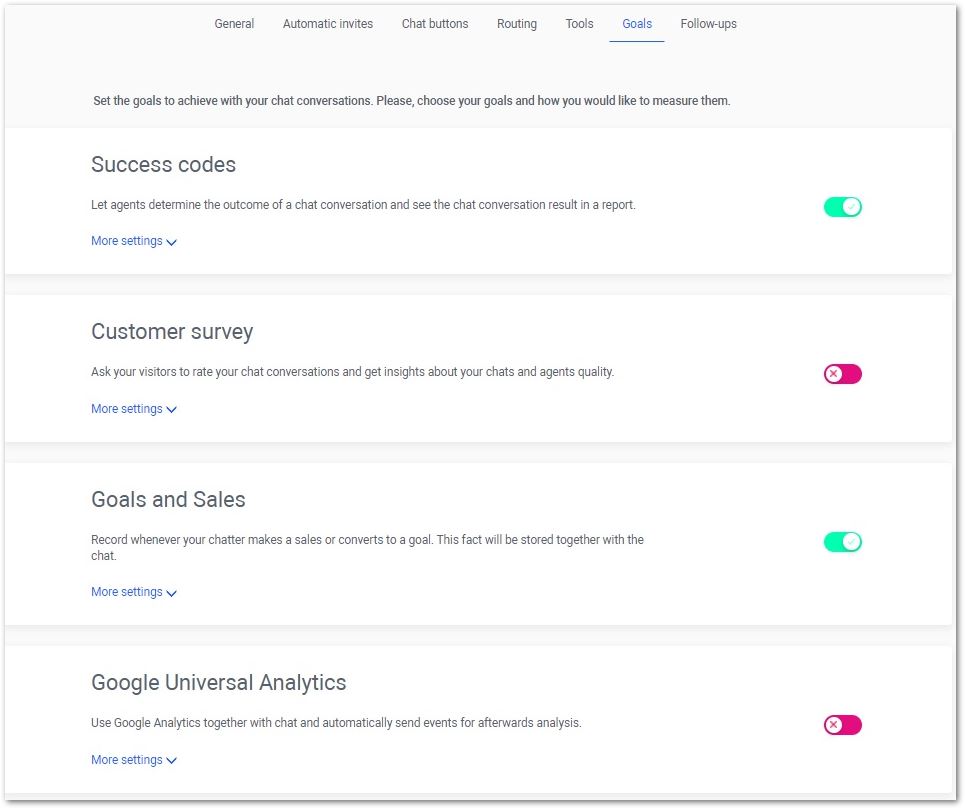 Under 'Success codes' you can click on 'More settings' or enable the feature to start adding success codes.
You enter multiple success codes to your liking that fit within categorizing chats in the campaign.
Moreover, by checking the appropriate boxes, you are able to choose whether or not you would like to:
Allow​ multiple result codes per chat

Enforce choosing a success code before closing a chat