Go to the Campaigns tab -> Select the campaign you want to modify -> Go to the category 'Follow-ups'.
This category enables you to send emails throughout an external STMP server. In this part, it is possible to link email addresses to specific success code(s).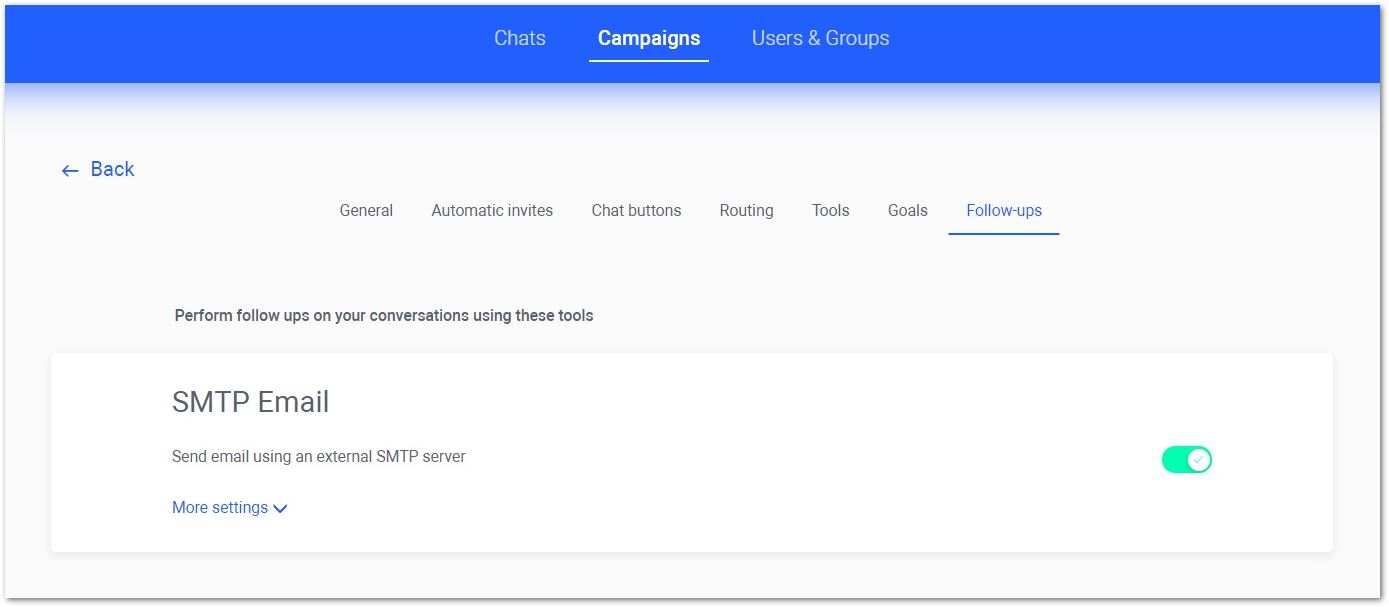 At the bottom of the page, it is possible to assign the different chats destined to a department (sales, support…) directly to a specific individual or department via email. You can add multiple emails to a success code by adding a semicolon (;) and space in between two email addresses.
The default email address is the address where chats will be forwarded to in case no success code was added to the chat.
! If you haven't added or enabled success codes within the campaign, they will not be visible at the bottom of the page!
Don't forget to save when you finished adjusting and/or adding email addresses.