This category enables users to establish a routing order, supposed to assign incoming new messages to specific chat operators, following a defined model within that level. Different levels can be set up as a backup and every level can have its own group/users.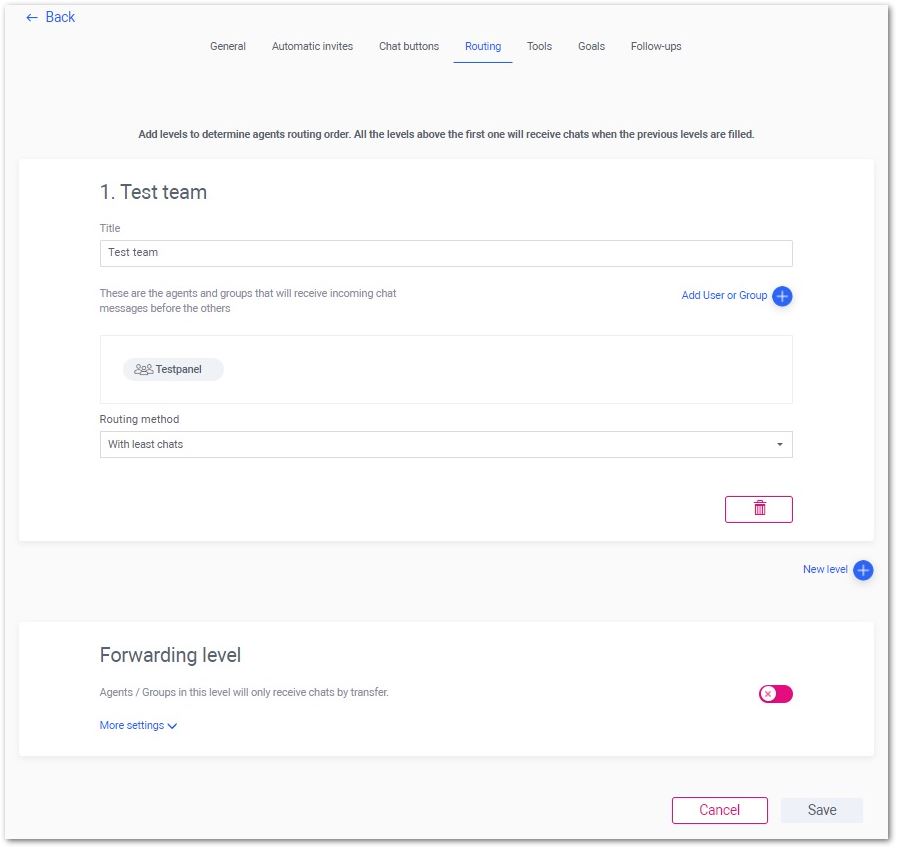 To set the routing of the campaign, you need to set a title for it, then add users or groups to it and choose the routing method. This can be set from the first section of the routing tab. The added users/groups will be the first to receive chat messages (before the others).
The routing methods are the following:
Random

With least chats

With most space - the user that is set to have more simultaneous chats will be the one to receive the next incoming chat

Sequentially

With most chats - suitable in case some of the users have other tasks. In such cases, the incoming chat will be coming to that user until they have no more space for the next one.

In the Forwarding level, the users/groups set there will receive only transferred chats. This function can be enabled from the toggle on the right side and when you click on "More settings" you can add the users or groups to whom these settings will be applicable.