This option allows you to read the message the customers are typing before they send it. This helps you prepare your answer beforehand for faster service.
This is what you will see when the customer starts writing a message: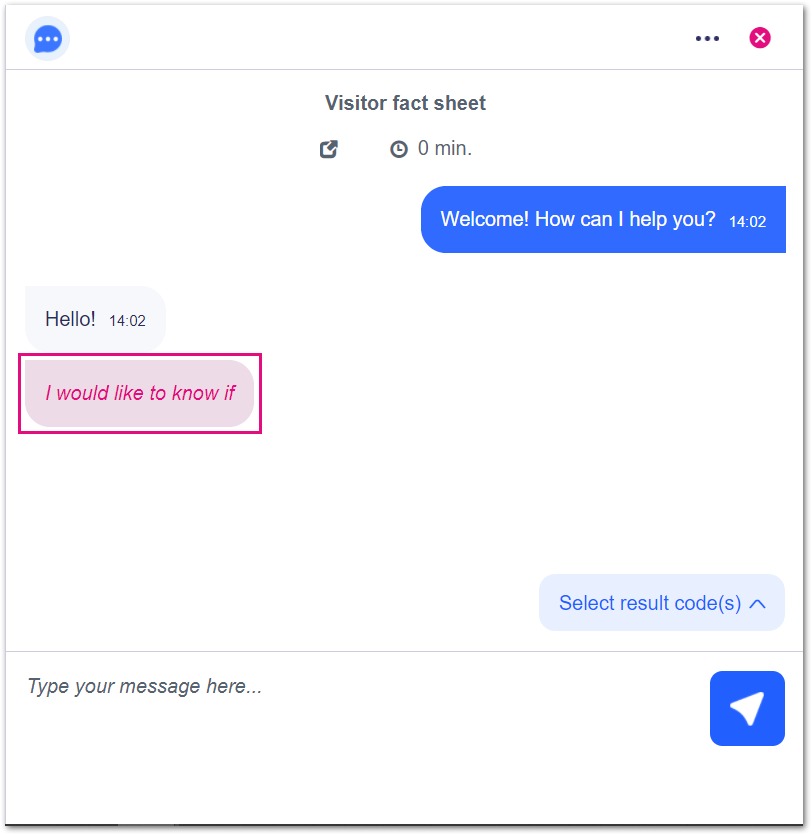 The field is light red with the text in it - darker red. This is when the customer hasn't sent the message yet.