The chat statistics section is where you can check all the data gathered from the executed chats and transform them into statistics graphics. To check the statistics, you need to choose the main "Chats" section and the "Statistics" subsection.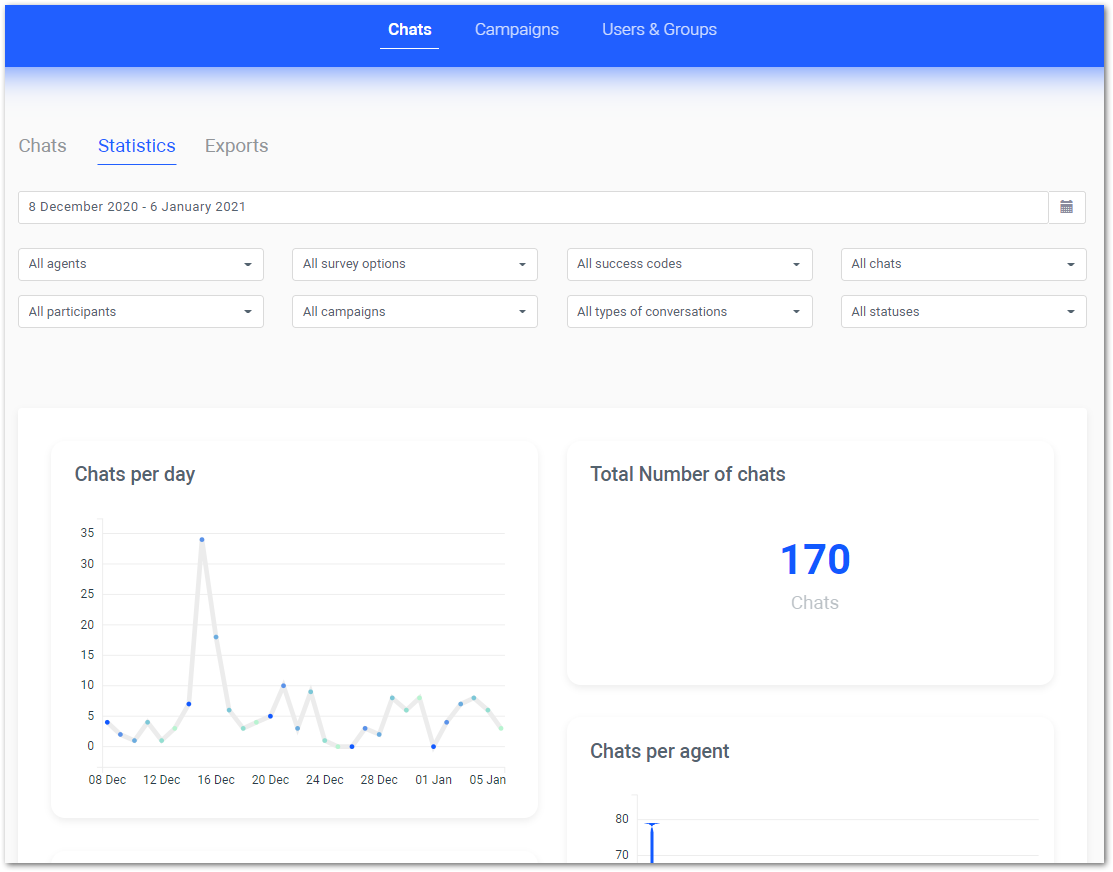 From the filters, you can filter the statistic for a specific period of time or by agent, participants, survey options, tags (success codes), chats, campaigns, type of conversations, and chat statuses.
So if, for example, you only choose one agent, the statistics shown will be only regarding this agent.
The statistics available are
chats per day
the total number of chats
chats per hour
chats per agent
customer satisfaction
proactive vs. reactive
average chat duration
success codes
Average first response time
In the 'Chats Per Day' statistics, you will be able to see the number of chats for each day for the chosen period of time. You can see how the graph changed during that time and when it was busier and when there were fewer chats.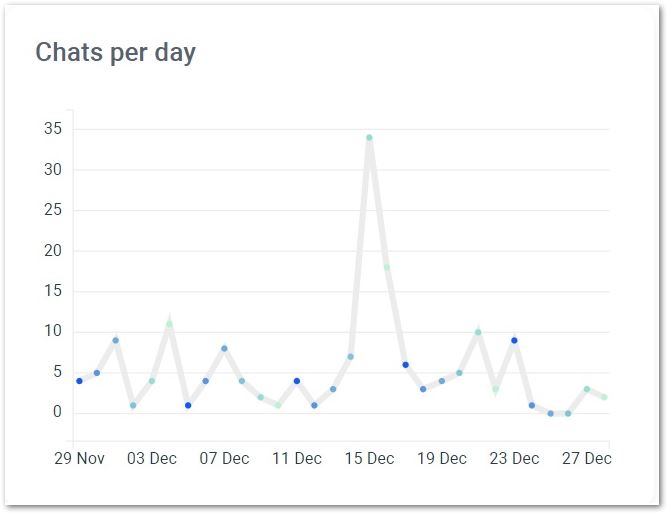 In the 'Total Number of Chats', you can simply see the total number of handled chats for the selected time frame.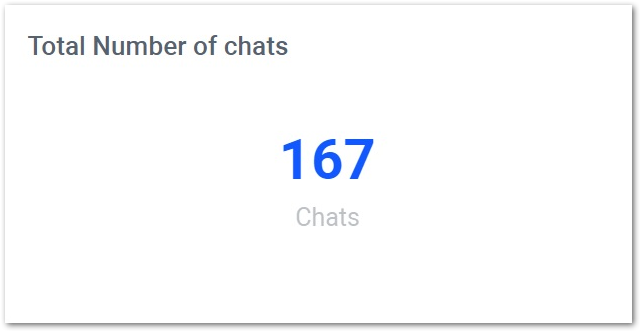 In the 'Chats Per Hour' section, you can see the total number of chats per hour for the chosen period.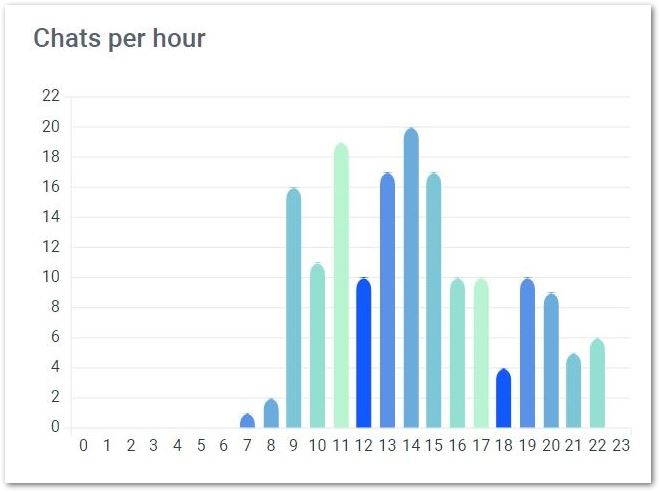 In the 'Chats per agent' graph, you can see all the agents and the number of chats they had for that period of time.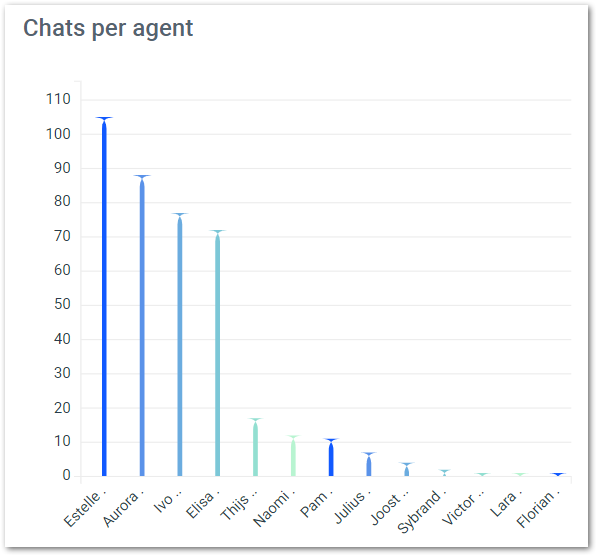 The graph will first show the agent with the most handled chats for that time-frame. The one with the least chats will be the last in the graph.
The 'Customer Satisfaction' graph will give you the results in a fraction/percentages. This is related to the rates the customers have left. There are four types of results - Unassigned (for chats that were not rated), good, bad and might be better.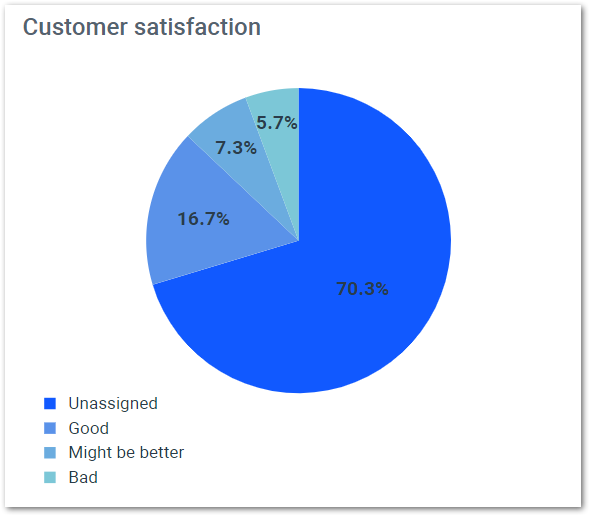 The 'Proactive vs. Reactive' fraction gives you how many of the chats were proactive and how many were reactive in percentage.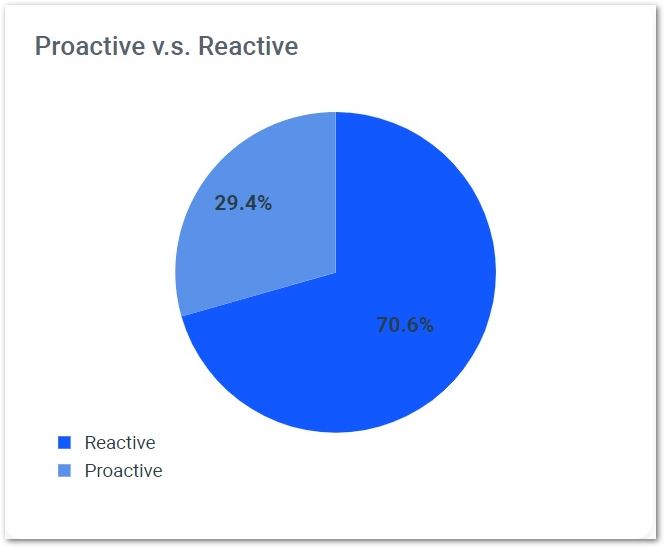 The 'Success codes' are also represented in a fraction. There you will be able to see all the success codes used and the percentage of each.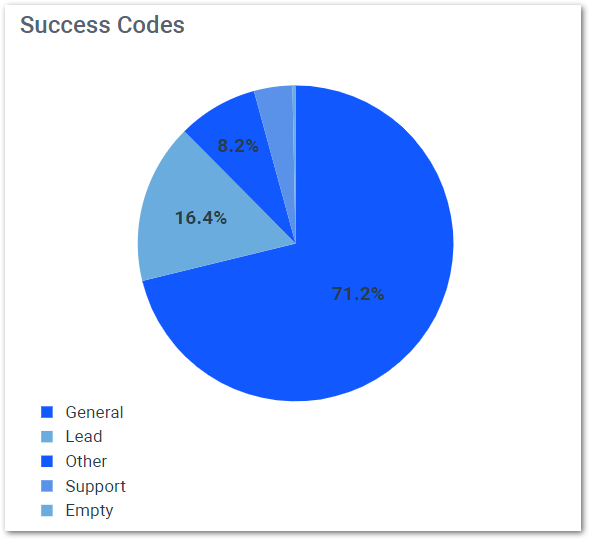 The last two statistics are for the average chat duration and the average first response time.