In the 'Chats' section of the main 'Chats' section, you can see all the chats that were executed. The chats can be filtered by different indicators - date, agent, success code, participants, campaigns, type of conversation, and status. The indicators can be chosen from the drop-down menus at the top of the page.

The date can be filtered in different ways - today, yesterday, last 7 days, or a specific period of time.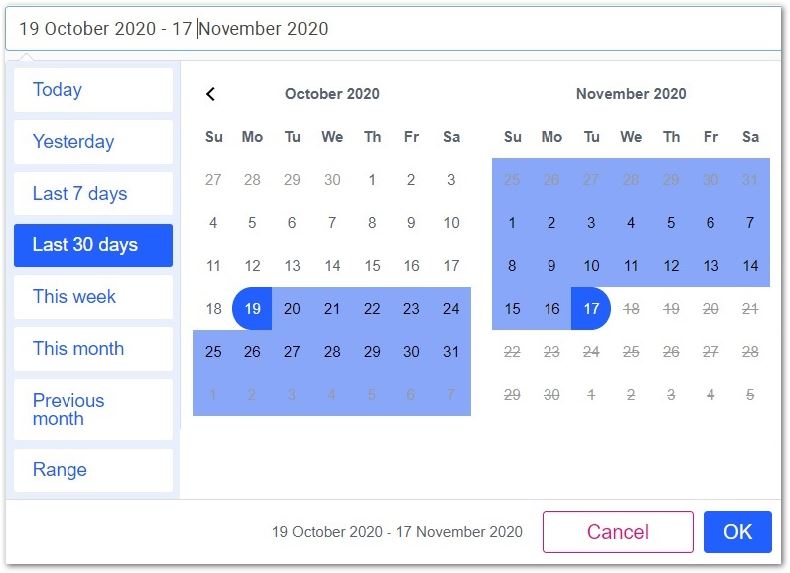 When everything desired is filtered the list of chats are displayed. In the first field, it is the date of the chat, next is the type of the chat, start URL, the agent, chat rating (if enabled), and the duration.