You are able to receive messages from your Facebook pages in our app and make it even easier for your customers to reach you through their favorite channel.
To connect to Facebook Messenger, you need to follow these simple steps:
1. Go to the settings of your campaign - Campaigns (1) > Choose the campaign > Messaging Platform (2)

2. Go to the Facebook Messenger settings and click on 'Connect new page'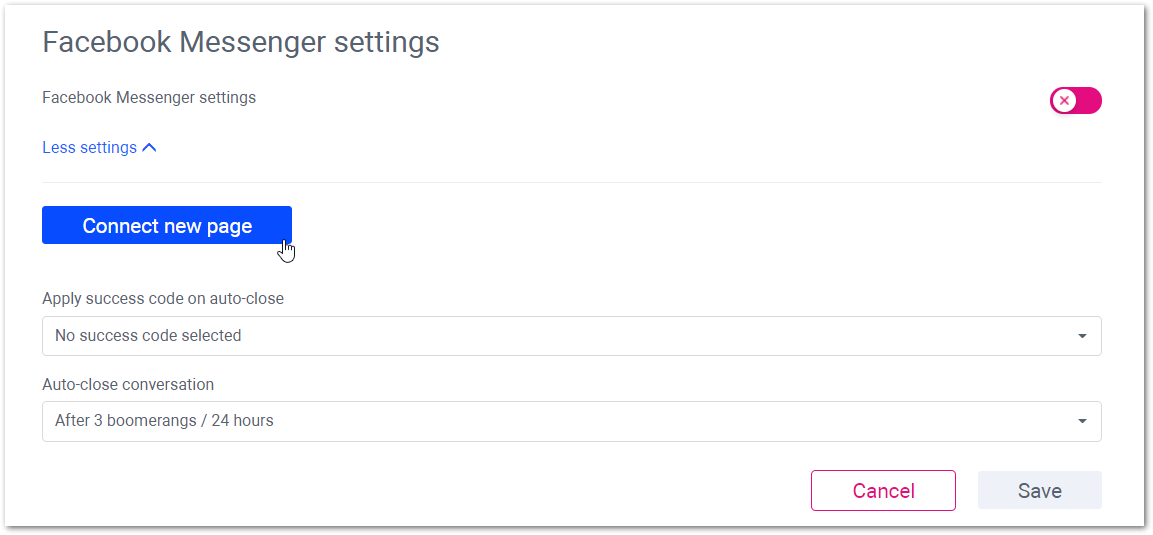 3. Log in to your Facebook account

4. Follow the steps of connecting the Facebook page to our app.