From this setting, the user can set automatic invites such as chat popping up to initiate a conversation with the visitor or an "offline message" in case there are no agents available for the visitor to chat with.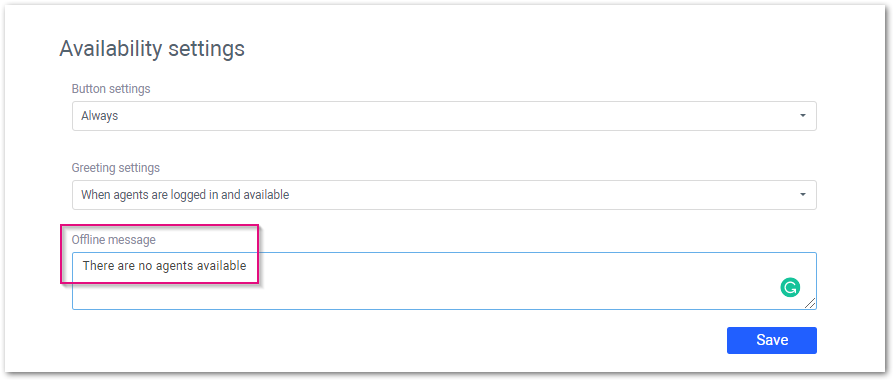 In case a visitor tries to start a chat, he will receive the "offline message".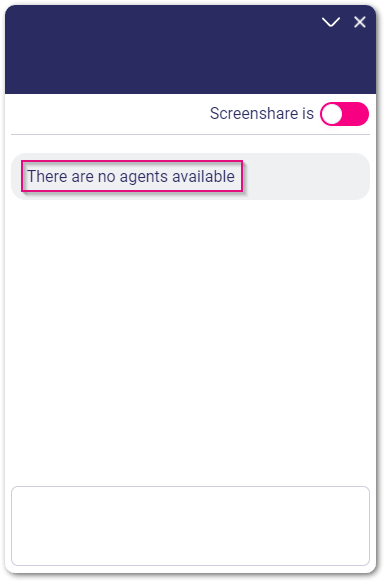 In the "Buttons & Greetings" section, the user can manage the greetings and add more greetings as well.