With the Yes/No greeting the chat window will pop up on its own according to the criterion created for it.
The first step to create the invite is by giving it a title, setting up the text to show, and giving names to the accept and decline buttons.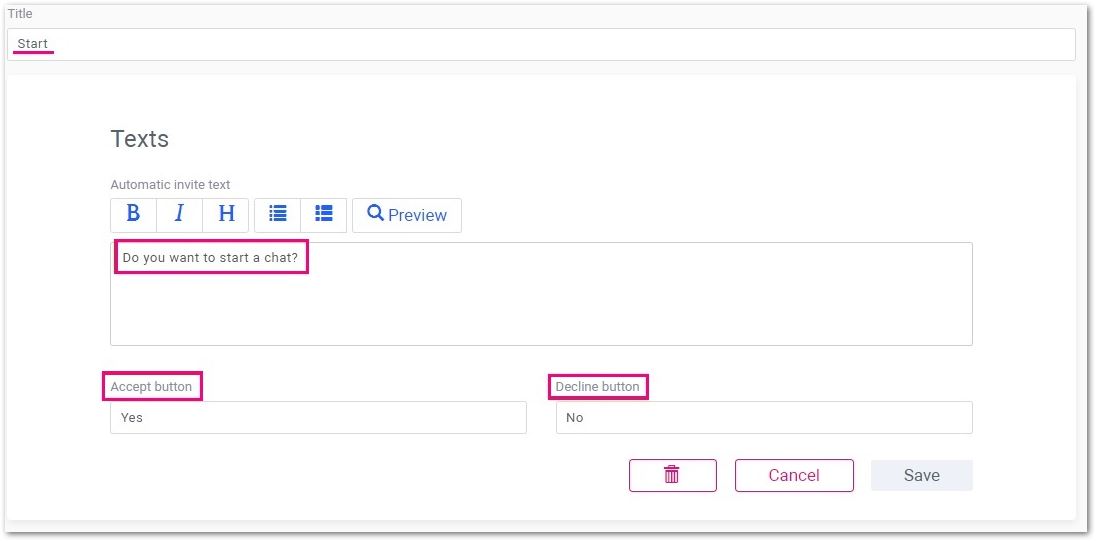 To add a moment and criterion, you need to click on the 'Add moment' button at the left bottom.

The moment needs to have a name as well, this can be set at the top of the page. To add criteria, you need to click on the 'Add criteria' button.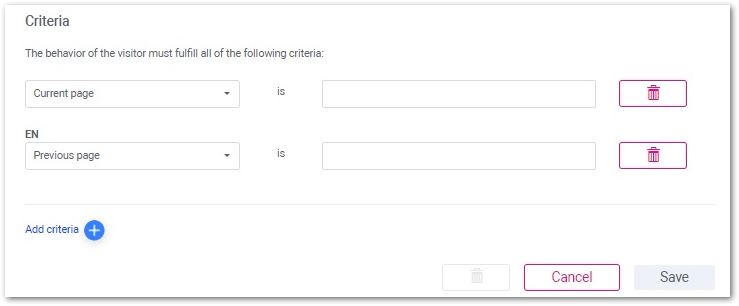 From the drop-down menu, the criteria can be changed - Current page, Previous page, Time on the page, Time on website. In the field next to it, you can set the certain page URL (current page or previous page) or the time in minutes (for time on page and time on website).

For example, if the criteria is set to time on page >= 2 minutes, the chat pop-up will appear after the visitor has been on the website for 2 minutes.