When you log in to the software you can retrieve the code in the software by clicking on your website in the top right-hand corner.
Click on 'Your Websites'.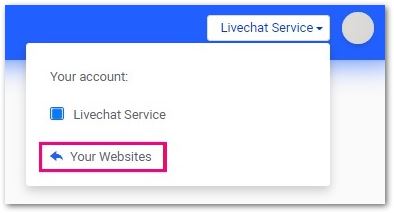 Click on the website that you wish to retrieve the code from.
Once you select the website, the system will take you to the HTML code that you need to copy and paste into your website's HTML code.