You can add your own FAQ and use it while having a conversation with your customers so that you can provide much faster customer service.
To do that you need to go to Campaigns > Select the campaign you wish to add a quick reply to > go to the 'Tools' section and click on 'More Settings' of the 'Canned Responses' section > click on 'Forum Management'.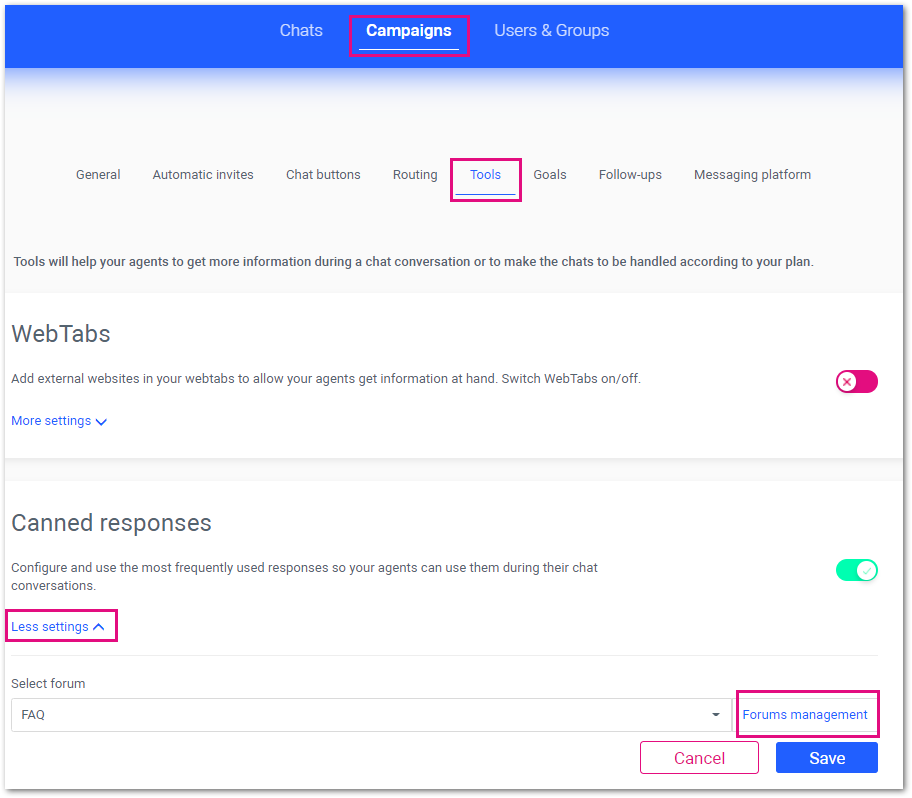 Once you click on 'Forum Management' the system will let you choose the forum again. To add a question and an answer you need to scroll down to the bottom and click on the 'Add Q&A' button on the bottom left.

On the first field, you need to type in the shortkey you are going to use for the reply to show up during the conversation, then you need to fill in the questions and its answer.
Once you are ready with all the fields, you will see a 'Saved ✓' indicator or the left side of the trash bin icon, confirming the reply has been saved.
To use the quick reply in the conversation, you need to type in # in the field and the shortkey for this reply.